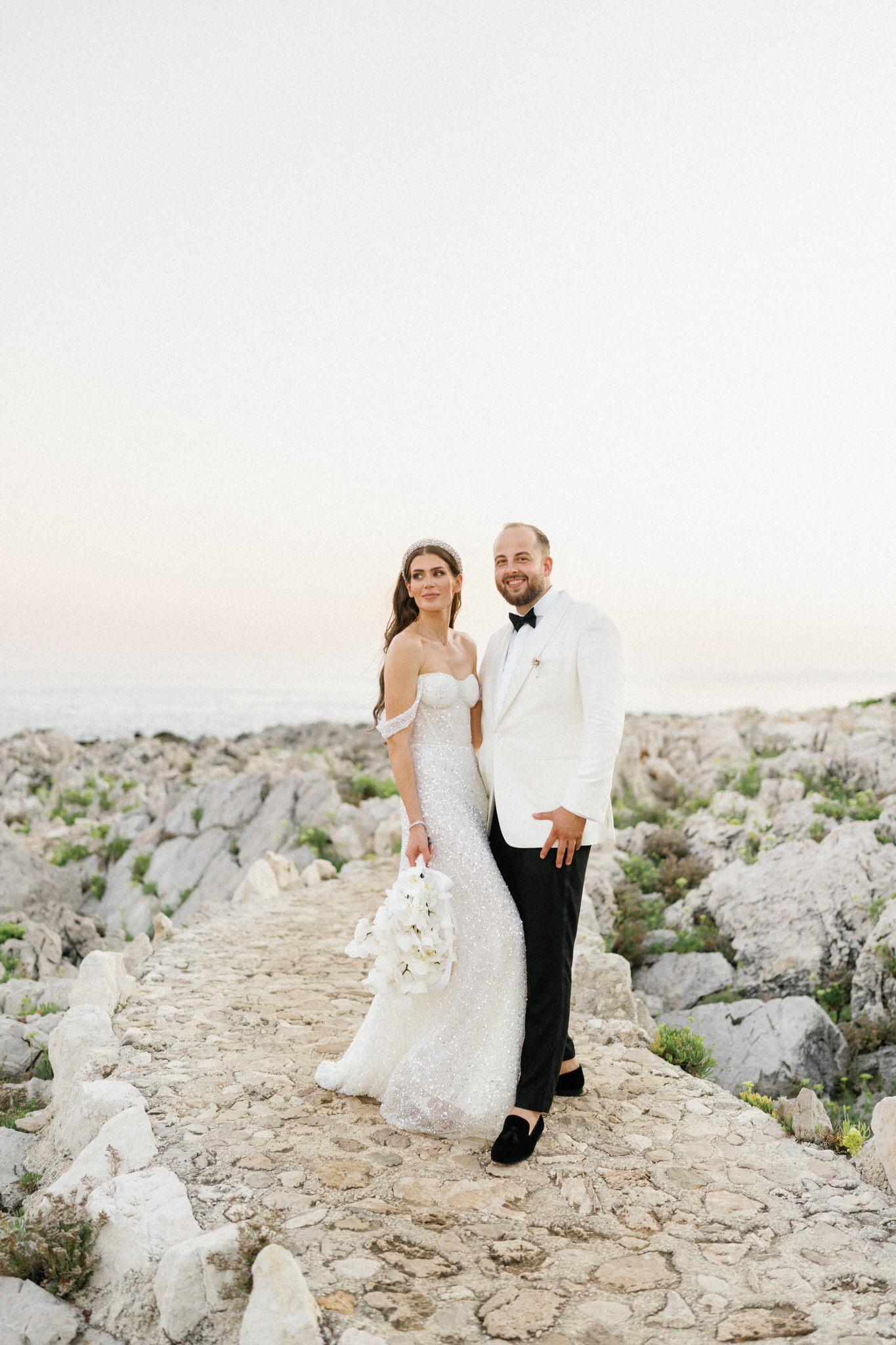 Hi there! We are The Scheffs, Bianca-Julia and Nassim. We feel so fortunate to get to know each other during a film project, falling in love and having two kids while creating this dream job together as partners! We currently live in Germany, but during the summer season, you'll find us mostly in different countries all over Europe. Our style of Photography and Videography is a combination of documentary and editorial. We follow the energy of our couples: naturally evolving from photojournalism to fine art and then again to raw and unfiltered. This candid way of shooting creates photographs and films that feel warm and organic. We enjoy shooting couples who are very much in love with one another, and with the life they've created. What sets us apart from others is our personalized approach. We are known for building genuine connections with our couples, understanding their vision for the wedding and capturing not only the moments but also the emotions and story behind them. Our hope is that we get shots of our couples' weddings that they and their family & friends will cherish for a lifetime.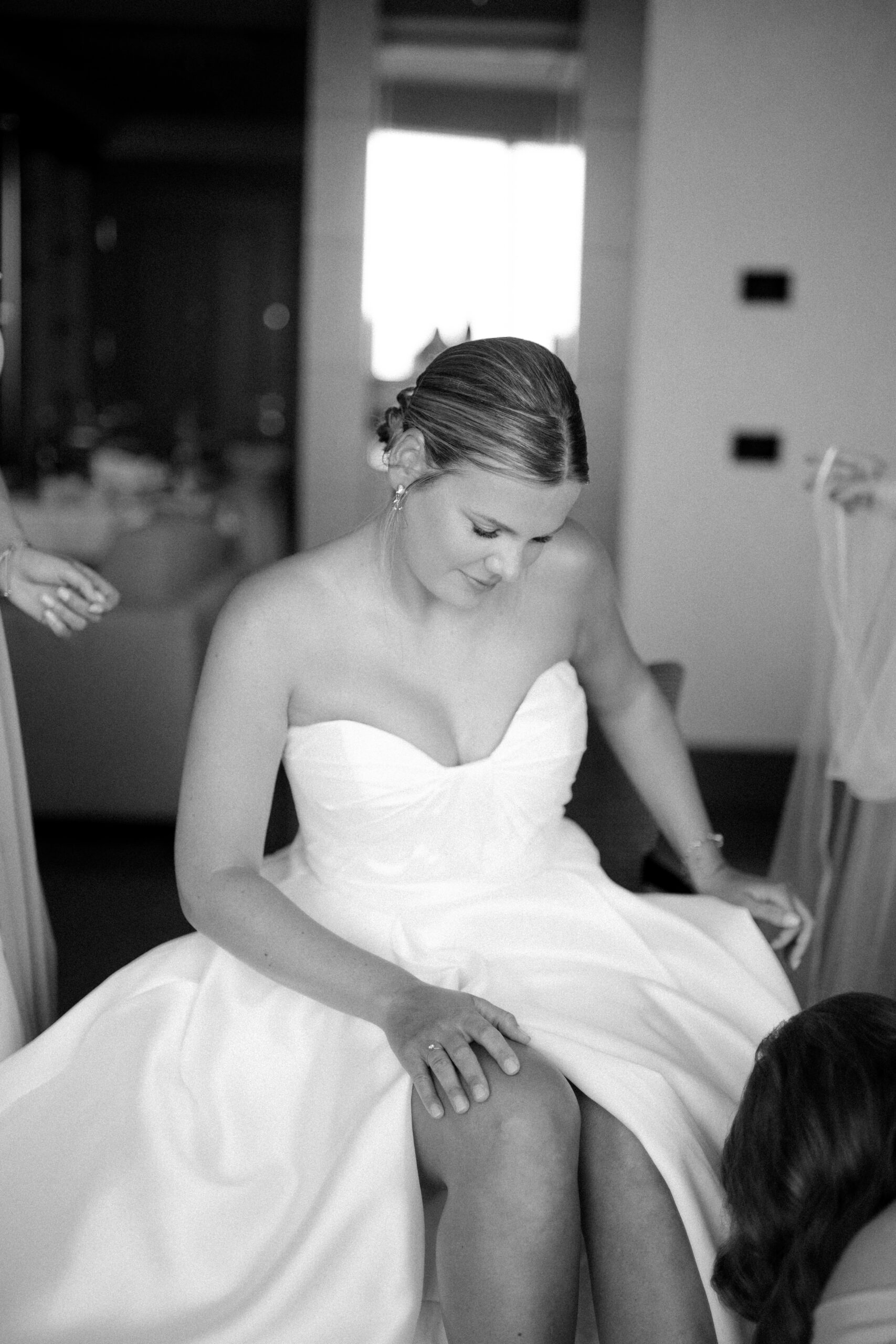 We're available to talk with you or your planner, as much as necessary, to see that your wedding is captured right. Leading up to the wedding, we'll collaborate with you to see that your priorities are fully honored. We'll review the timeline and discuss any concerns well in advance of your wedding day.
Your only job will be to soak it all in. We'll use our experience to flex with any shift in plans. And we will create those picture-perfect moments without pulling you out of them.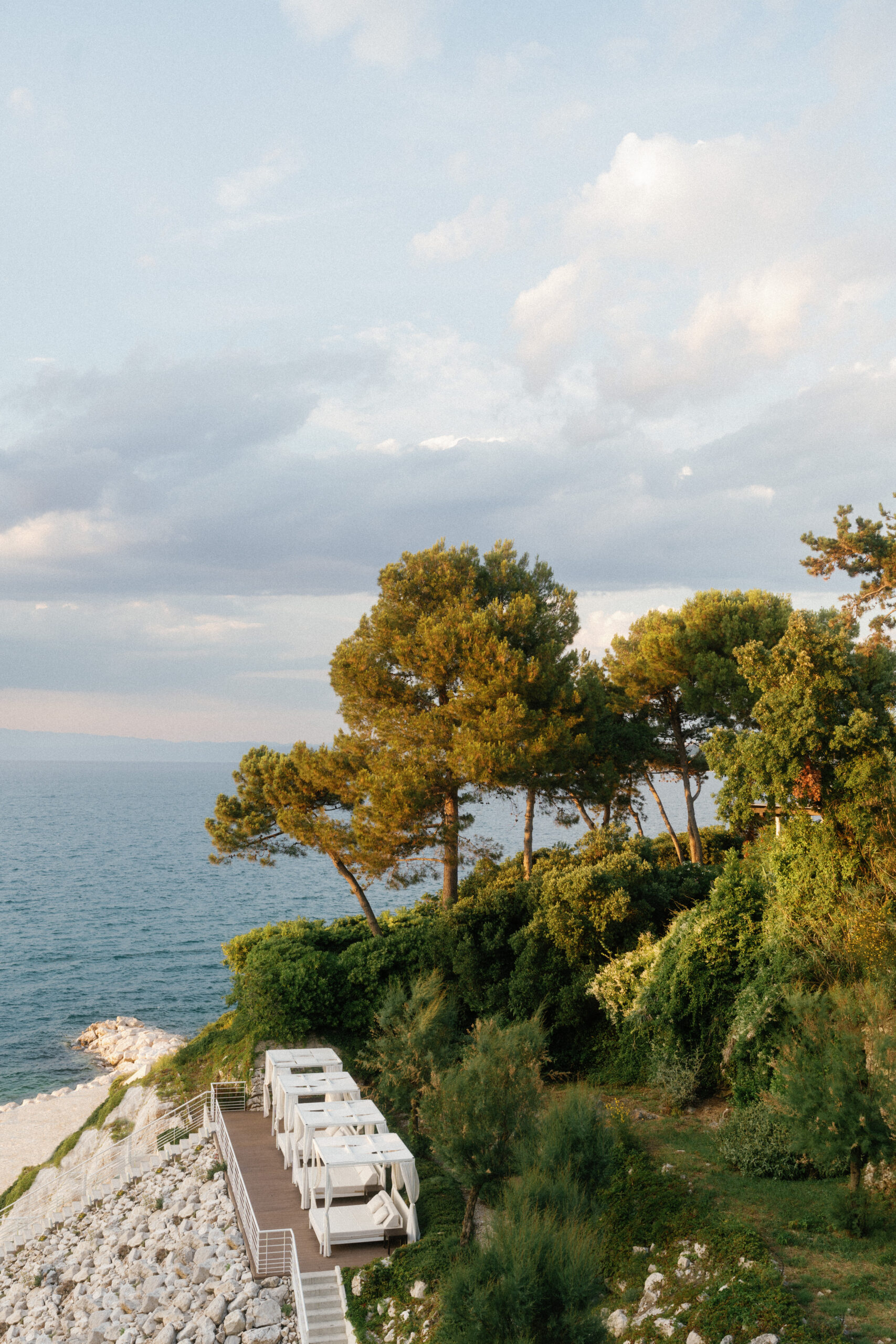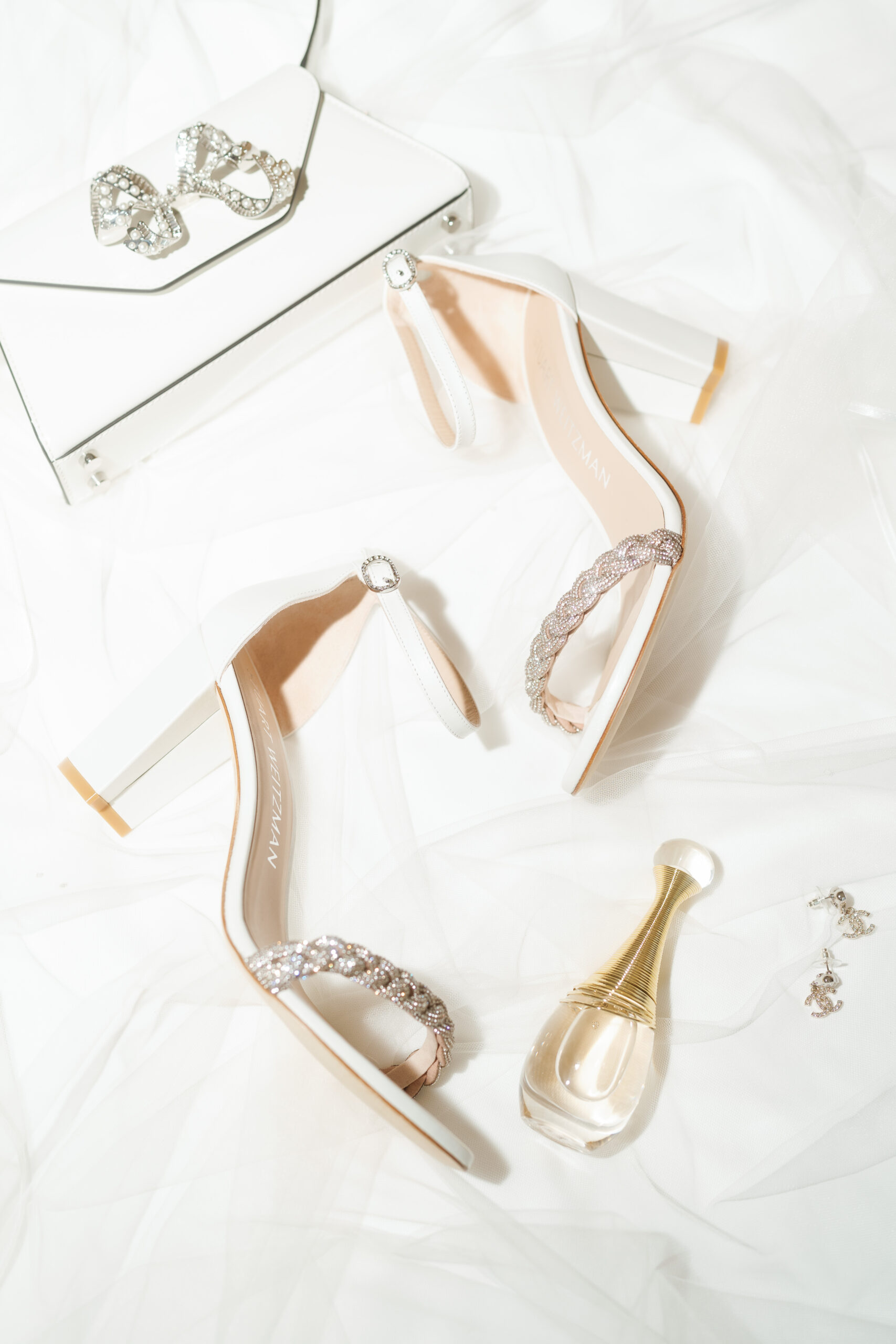 You deserve to enjoy every second of your wedding to the fullest. That's why our carefully tailored collection is created to keep the stress away from you. Feel comfortable, live in the moment and embrace moments with your dearest without having to worry about a thing.
COLLECTION
FOR Annika
X Fritz
This collection is all you need. We've got your wedding covered with beautiful photographs and a cinematic film to remember your day forever. We cannot wait to capture your wedding from every angle, from the calm minutes during your prep in the morning until the wild party!
+ 8 hours of Wedding Day coverage
+ Travel expenses and accommodation for one night
+ One photographer and one videographer
+ 800+ professionally edited images (mix of color and black & white)
+ Highlight Film (5-6 min)
+ Beautiful Online gallery for viewing and sharing for one full year
+ Full resolution digital download & unlimited private use
+ Preview images (within one week)
+ Signature Trailer up to 1 min. (within two weeks)
Additional hour of coverage
Aerial Shots / Drone
Spice up your wedding coverage with
amazing angles from above
Extended cut to 8-10 min.
Extended cut to 15-20 min.
Extra video 'All speeches'
Extra video 'Complete ceremony'
Second Shooter (Photo or Film)
3h Civil Wedding
Wedding Album
350 €
150 €
1000 €
1800 €
400 €
800 €
750 €
900 €
starting at 900 €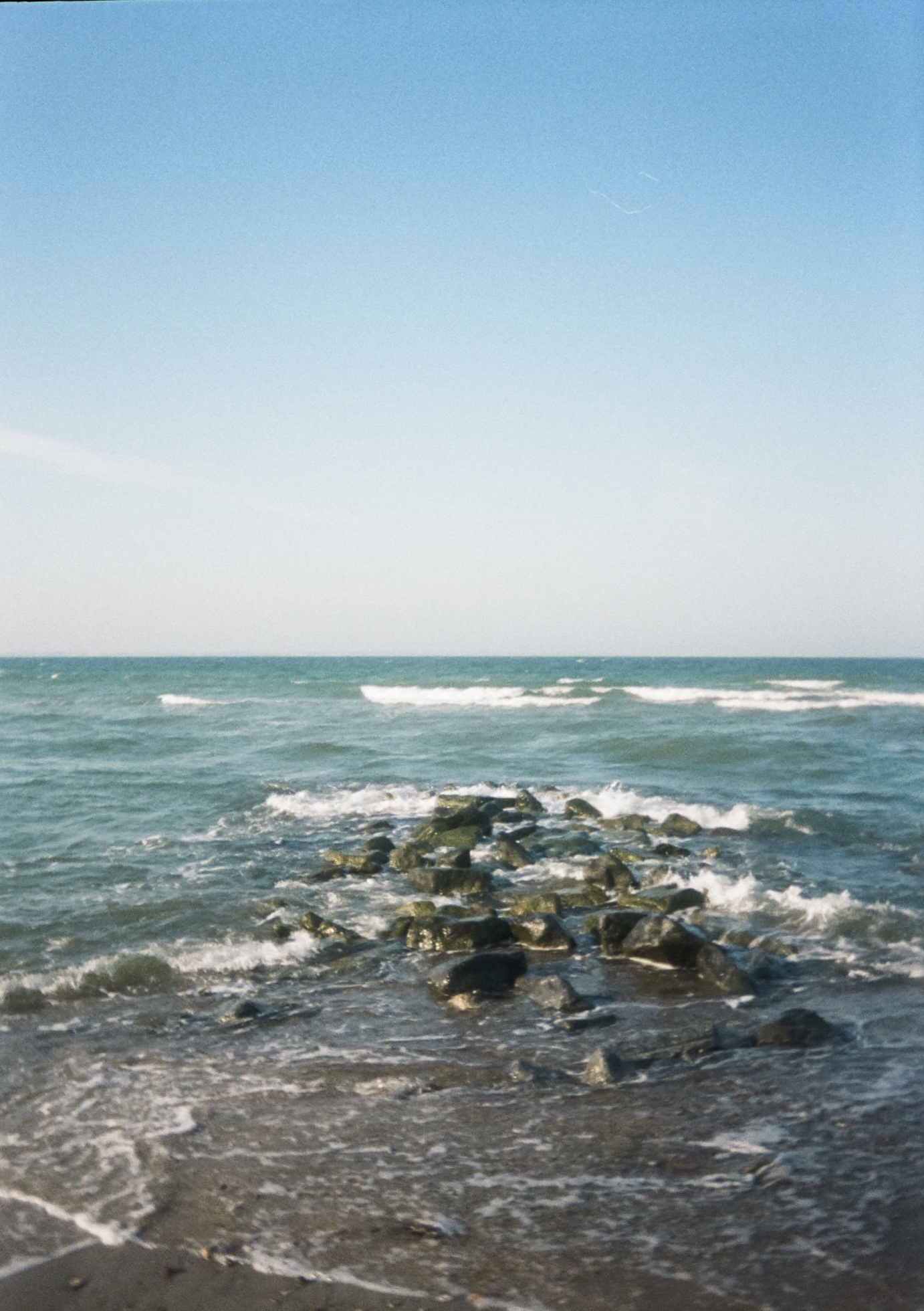 There's a special place in our heart that analogue occupies: the grain, the scratches and dust, the light leaks, the colors — it all adds to the nostalgic and raw imagery. We provide different film photography options, ranging from the classic 35mm to the more expansive medium format of 120mm. For those enamored with the allure of motion pictures, we offer the timeless Super-8 video format.
1 roll of 35mm film photography (15-25 pictures)
1 roll of 120mm film photography (5-10 pictures)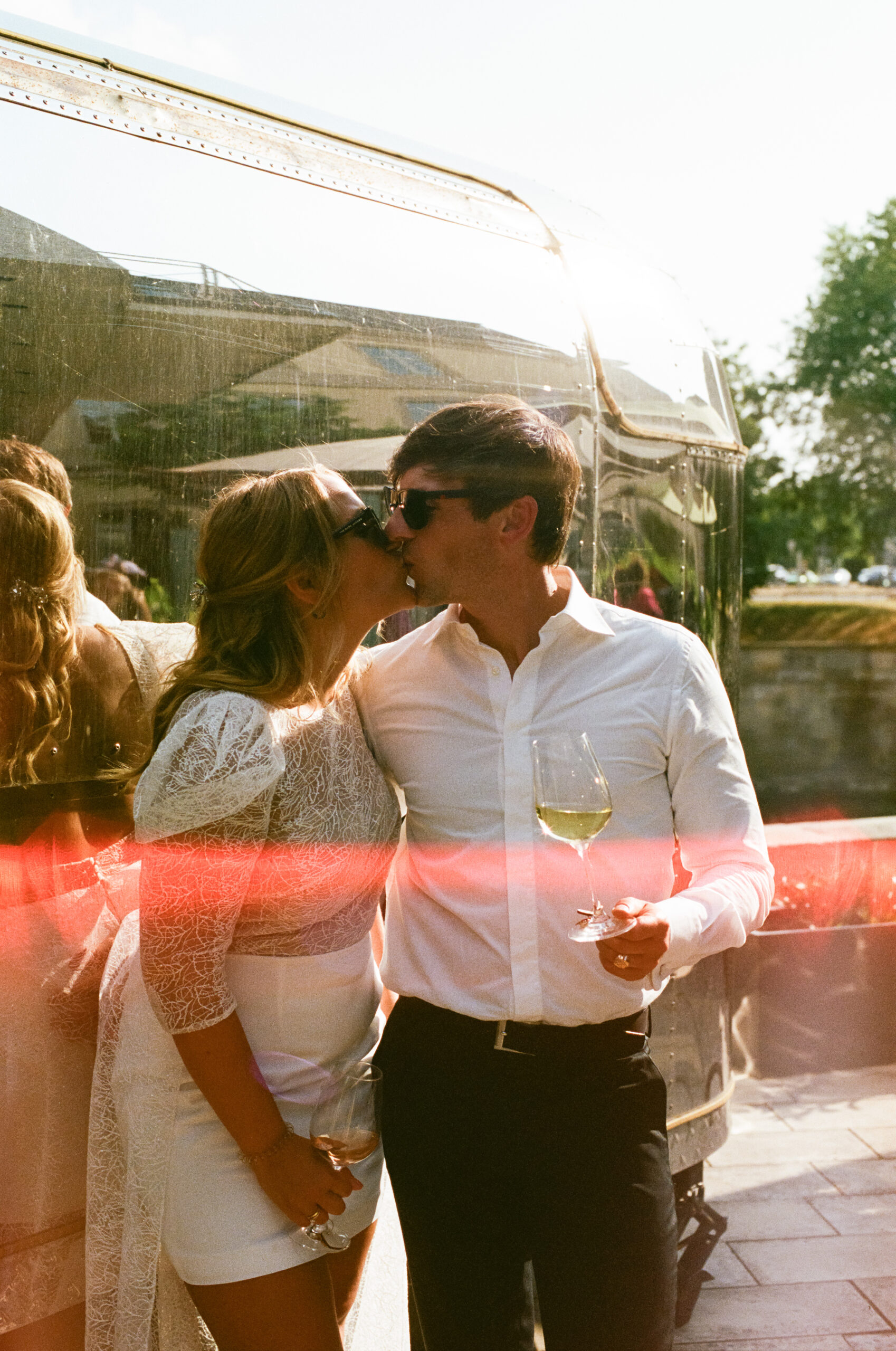 Our ethos is based on transparency and open communication. If you have any questions about or beyond what's written below, we are always happy to answer them.
1.
We understand that the process of choosing the right vendors for your wedding day can take some time and that's why our offer is valid for 7 days. During this decision-making process, we cannot reserve your date but we rely on transparent and honest communication with you.
In order to confirm your date, a retainer (30% of the accepted quote) is to be paid upon booking. The remainder is due two weeks prior to the wedding. You have time to choose your final add-ons about a month prior to your wedding. No rush!
You can book in with us here: BOOKING . By booking, the client accepts all conditions of this price list.
2.
The TRAVEL fee and/Or accommodations might not be included in your collection. If not, these need to be paid on top. We will calculate the accommodations / travel costs (i.e. flights, rental cars, transfers, etc.) individually depending on your wedding location. We will organize our travel by ourselves, all you need to do is lean back and enjoy your day.
3.
The artistic latitude is at the discretion of the photographer/videographer, as long as no other written appointments have been made. The customer has informed himself in advance about the style of the photographer/videographer.
We provide all processed images in JPG format. In doing so, we create a collection of color and black-and-white photos as we feel. We will have the final collection of photographs ready for you to view at latest 12 weeks after your wedding date. Each image is individually edited with great care, not something to be rushed. The same principle applies to your Wedding Film(s), which will be ready for viewing no later than 6 months after your wedding date, depending on the film's length.
4.
Our approach before, during and after the wedding is very much the same. We like to be a helping hand and support our couples where we can. We always help our couples with their wedding day timeline. Feel free to reach out to us anytime for help with this. We also are working close to all vendors for a seamless day.
5.
Certainly, we understand that the topic of copyright and usage can be a little confusing at times and also be a nuanced matter, especially for such a deeply personal occasion. In legal terms, we, The Scheffs, hold the copyright to all the photographs and films we produce. Yet, we provide you with non-commercial rights to your own wedding photos and film(s). This means you are welcome to share these cherished memories with friends and family, as well as on your personal social media accounts, which we love to see. If you share online, we kindly ask you to tag/leave a copyright note (i.e.. Photos by The Scheffs) on each image/film that you post. Please do not change the photos or film(s) (filters, cropping or any other modifications). If you wish to use the images for commercial purposes, a written permission from us is mandatory.
We may feature your images or film(s) in our professional portfolio, which may include our website, social media platforms or wedding publications. Don't be worried about this, we approach this with the utmost sensitivity and respect for your privacy. We carefully curate the images that are displayed and avoid sharing any material that could be considered sensitive or too revealing. Our door is always open, if you feel like there is anything to chat about.
If, however, you have reservations about any level of public exposure, we offer exclusive rights (NDA) at an additional fee of 15%.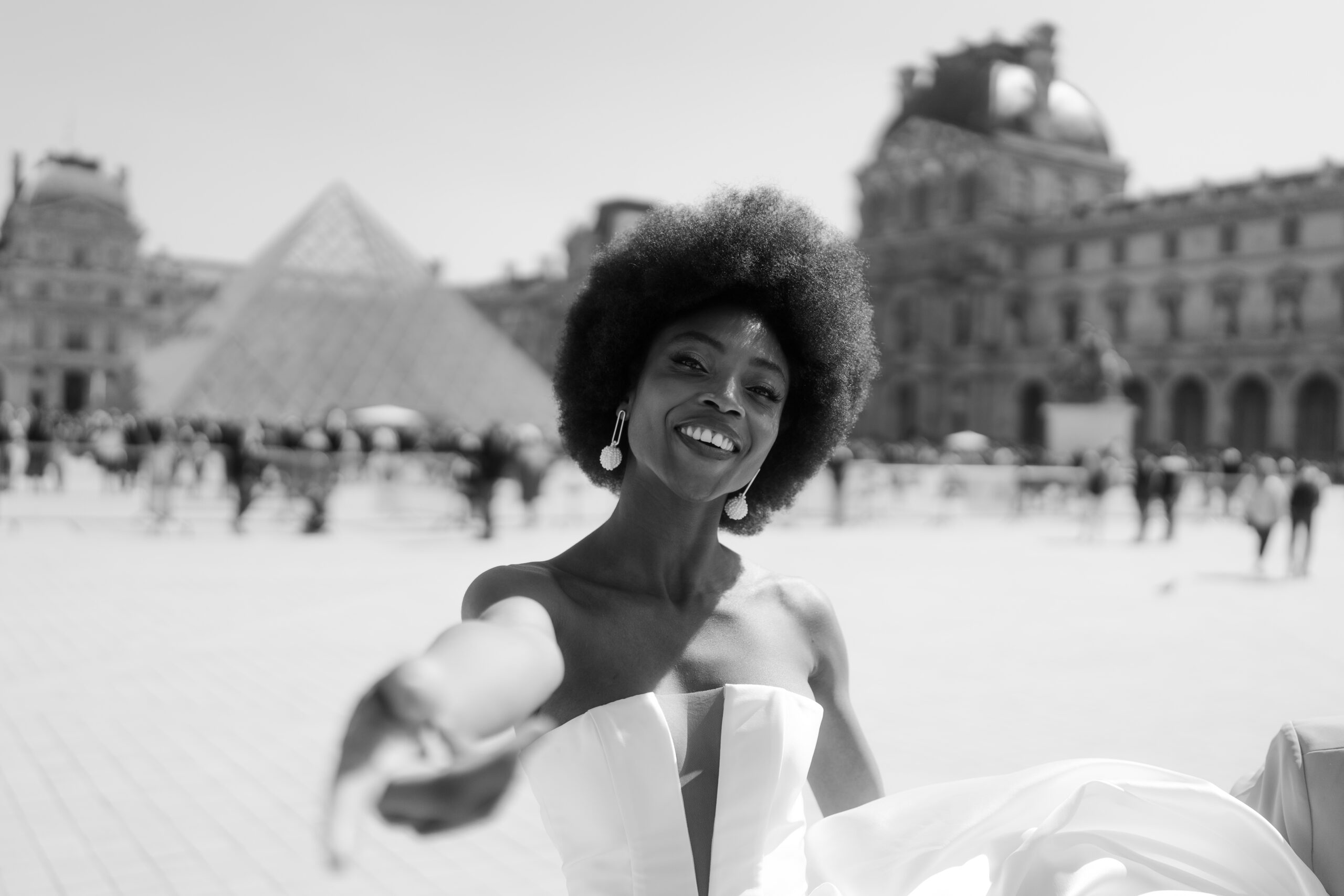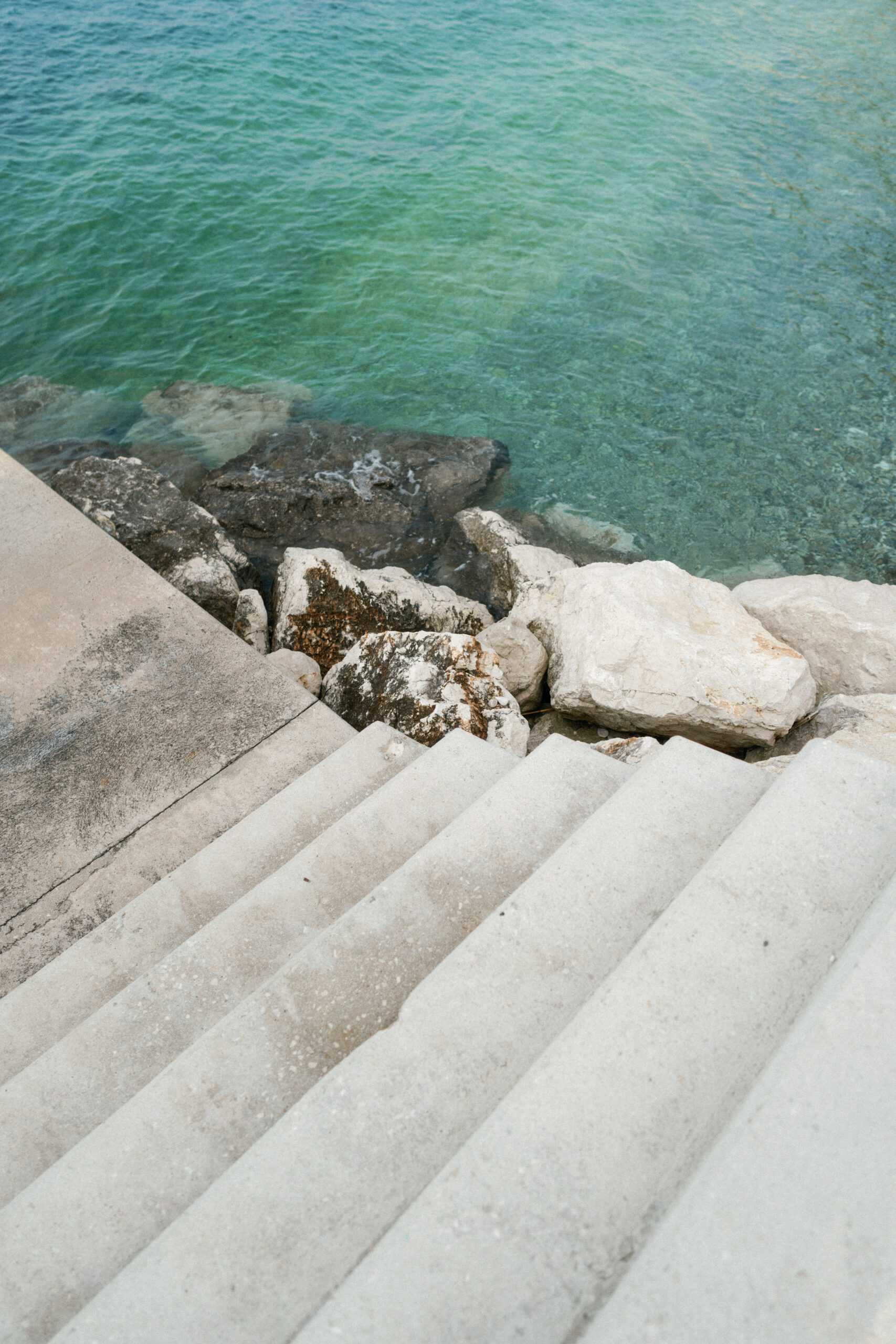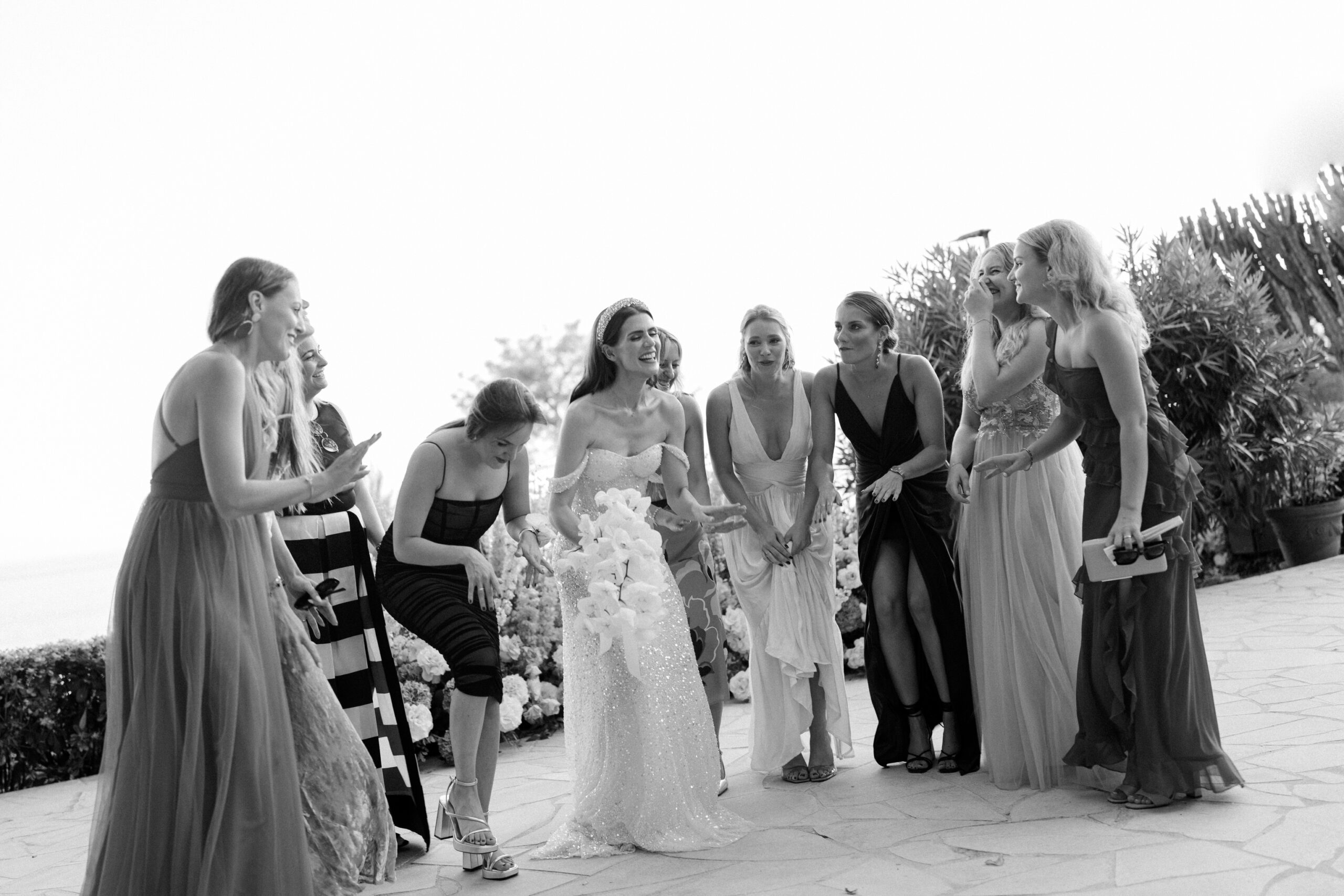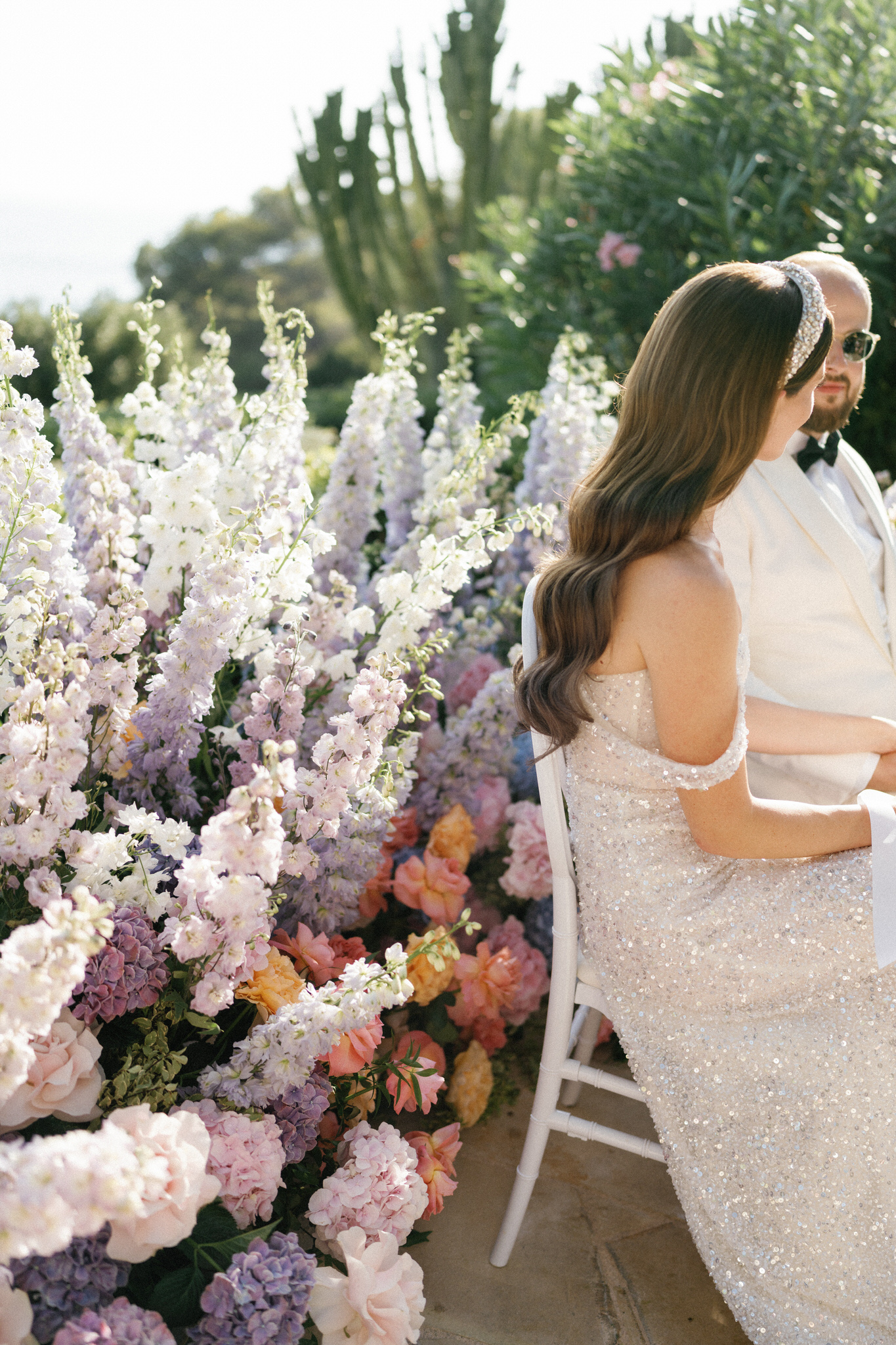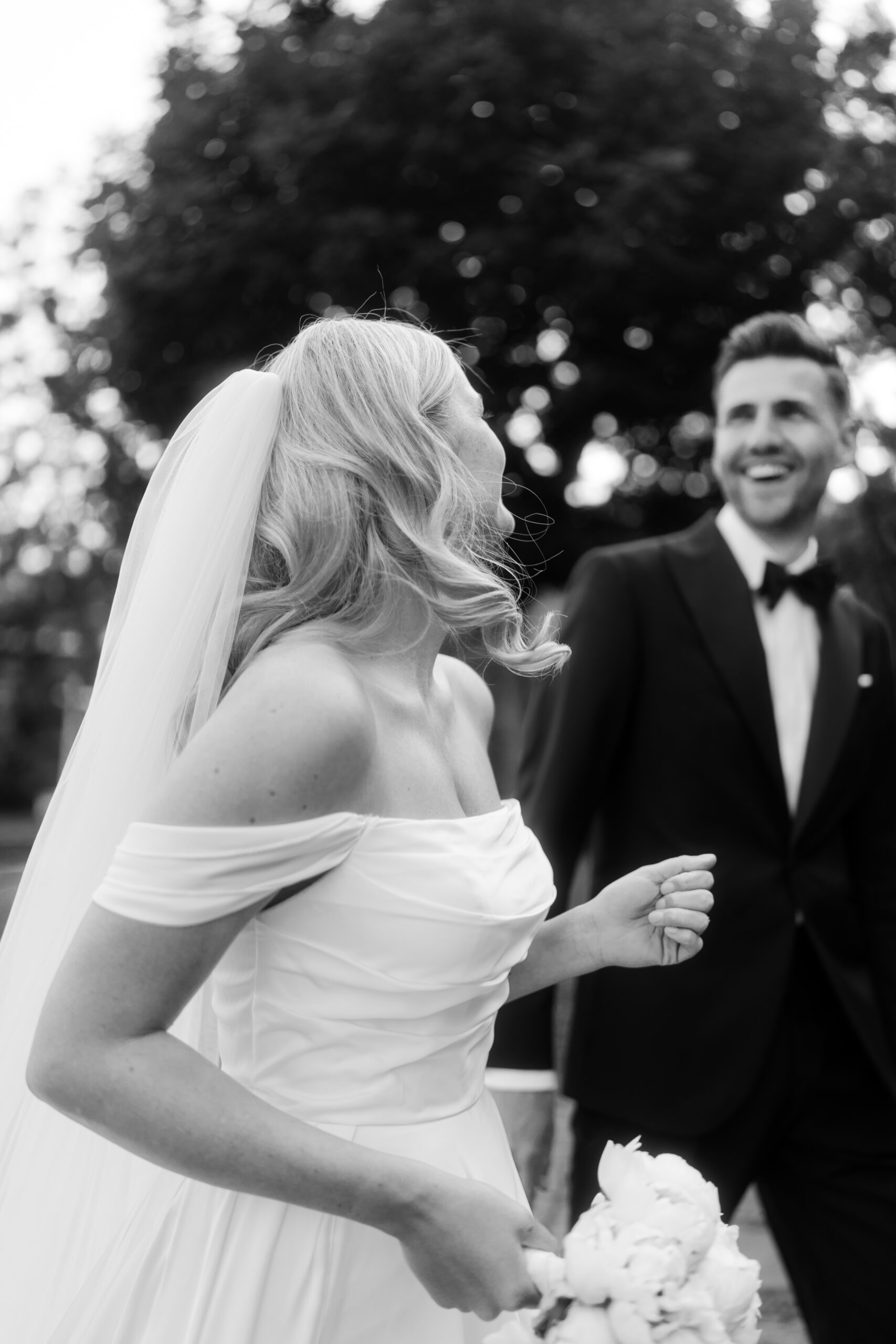 For the past couple of years, we have had the immense pleas­ure of telling people's love stories. We want you to have a fun and seamless experience during the whole process. We place qual­ity, creativ­ity and connection at the heart of everything. Exciting times lie ahead of you and we would be thrilled to become a part of your wedding team. Gathering professionals around you for your big day is going to make all the difference and we can't wait to help create the most magical experience for you.
Warmly,
Bianca-Julia and Nassim